working doc
Dan
I am the Fiction Librarian here at NPL and I read quite broadly. I enjoy everything from exquisite modern Literary Fiction to tense and mind-bending Psychological Thrillers. I have always been a long-time reader of Speculative Fiction and enjoy the flawed characters and grimy action of Grimdark Fantasy, the thrilling journeys extensive arcs of Space Opera, plus I looove to read well written, inventive, and spine-chilling Horror Fiction – the creepy-as stories that linger in your mind for years to come are a wondrous thing!
Gritty Historical Fiction. Not the "lacy-fainting-in-the-drawing-room" kind of Historical Fiction, I mean stories of frontier life, lawlessness, survival, oppression and rebellion – could be by Tasmanian roots of bushrangers, convicts and larrikins with a healthy disrespect for authority!
But what I most love to read are stories that blur the lines between myth and reality. It takes a truly great storyteller to pull it off but when it lands it is as sweet as fiction can get – I know a fair few books of this particular flavour, come and ask me! 🙂
So from my wide array of reading tastes, here are some of my faves…
Us Tasmanians sure stick together…
FLAMES by Robbie Arnott
This is an astonishingly good book. It's elemental, blurs the lines between reality and mythology, sweeps you up in atmosphere and the sense of place, and the use of language is sublime. The story is set in Tasmania and centres around a family with deep connections to the land and environment. Through the course we discover an ageless world, gods of nature, young people coming of age, and what it is to engage with your world. I'll never read anything as good as this book…
Then let's have some Gritty Historical Fiction…
HARVEST by Jim Crace
Dark, brooding, gripping, and with a deep sense of impending violence, this one explores humanity's shortcoming when faced with rapid and wholesale change. Set in rural England on the cusp of the industrial revolution, one man tries to navigate the challenges of being poor in an age when the value of human life was all but non-existent.
Then there's the eloquence of a master…
RANSOM by David Malouf
A literary masterpiece by one of Australia's best. A meditation on grief, ageing, and dignity. This is the story of Priam of Troy, the father of Hector lately slain by Achilles. Priam offers himself up to Achilles mercy for the chance to give his son a proper and respectful burial. A classic and a must-read for lovers of Literary Fiction.
Is this the greatest story ever told…??
MOBY DICK by Herman Melville
What more could I possibly add to the discussions around this; the most adventurous, menacing, projectionist revenge quest of all time…?! Layered with all kinds of human strength and frailty, over the course you are exposed to the hang-ups and prejudices of the time, engulfed in the magnificent language used by the elite and the working classes, you are supplied with such ample knowledge around sailing and the brutality of the whaling trade, that you might very well find a new found sympathy for our ocean brethren! It is epic. It is spectacular. It is the king of fiction! Dare ye board the Pequod?!?
How about a little darkness…
IN THE HOUSE IN THE DARK OF THE WOODS by Laird Hunt
Gothic, dark, lushly descriptive, and a masterpiece of folk horror. A puritan New England woman is lost in the woods, shoe-less and confused. Her attempt at find her way back to her family is a journey that will take her through experiences that are as frightening as they are dreamlike, awakening a certain inner spirituality and way of viewing her world. A stunning read and a future gothic fiction classic.
And now some outstanding Grimdark Fantasy…
A LITTLE HATRED by Joe Abercrombie
Brilliantly vivid characters, well-paced stories, and amazing action sequences, Abercrombie writes in the style of Grimdark. This one is a deliciously slow burn as we build towards the action, getting to know those involved, then he hits us full force with battle action, siege tactics, brutality and the unfairness of life for rich and for poor. A great new addition by arguably one of the best Fantasy authors writing today.
Nelson Library Catalogue
Goodreads
And here is Willy Vlautin – possibly the most important writer of Contemporary Fiction coming out of America today…
DON'T SKIP OUT ON ME by Willy Vlautin
Vlautin tells the stories of the struggling class, folks working three jobs just make ends meet, and their very real fight to retain dignity in face of oppression and poverty. Full of hopeful melancholy, this story is of a young American Indian man who passionately desires to be a champion boxer. He begins his journey on a ranch in Nevada where an ageing couple has adopted him, and we follow him to Arizona as he sets his mind to a life of pugilism. Beautifully written and full of the heart and pathos that Willy Vlautin is becoming famous for.
And now, a looong awaited gothic sequel – which is actually a prequel…
DRACUL by Dacre Stoker
Beautifully readable, a real page turner, and use of language that would please the author of the original gothic horror classic 'Dracula'. This one is written by Bram Stoker's great-great-grandnephew and is a sequel, fully endorsed by the Stoker estate. It's told in the familiar form of diary entries and personal notes, and tells the story of Bram himself who along with his siblings encounter some serious evil and a creature so powerful and unknowable that it threatens their souls.
And for something quite tense and bit claustrophobic…??
SLEEP by C.L. Taylor
A tense and gripping Psycho Thriller whodunit that sits above the pack. A traumatised young woman seeks escape and takes a post in a wilderness hotel in remote Scotland. A group of strangers arrive to stay and they are snowed in with no connection to the outside world – and that's when people start dying… Is her past catching up with her? Is the universe seeking atonement for her guilty conscience.
Who doesn't love a mighty Space Epic…
LEVIATHAN WAKES by James S. A. Corey
A small crew to save humanity, a washed-up detective to uncover the truth, and the discovery of something that will change our future forever. This is a modern (2011), gritty, and gripping Space Opera, and a great option if you like flawed characters and grimy future-ness. It's action-packed and has some brilliant world building for the off-Earth habitats. It also inspired the TV series 'The Expanse'.
Here we have a final masterpiece from an Australian award winner…
THE RICH MAN'S HOUSE by Andrew McGahan
A marvel of insightful and inventive storytelling that gathers momentum at a rapid speed as the pages fly by. What if early in our region's European history, a mountain was discovered in the Southern Ocean that dwarfs Everest in every way? Only one man has conquered this mighty precipice and he returned a changed man. This book is a literary folk-horror thriller, and an intriguing alternate history. Released posthumously, this is McGahan's 11th and final contribution to the world of literature and is truly a masterpiece.
Nelson Library Catalogue
Goodreads
Now for more puritans, witches, darkness – what's not to love…?! And from such a writer!
THE DAYLIGHT GATE by Jeanette Winterson
A spooky tale inspired by the 1612 Pendle witch trials, this is a bleak and frightening mix of supernatural, historical realism, and horrifying brutality. If you enjoy stories about power, fear and the harsh reality of darkness within human nature itself then this is the read for you.
Nelson Library Catalogue
Goodreads
And a magical Epic Adventure set amidst Japanese folklore…
EMPEROR OF THE EIGHT ISLANDS by Lian Hearn
This is a coming together of the supernatural, mythological & Japanese medieval warrior saga and an adventure of epic proportions! It's got good pace, some pretty complex characters, and an intricate plot that features a chosen one, a quest, and coming to understand one's self. Amazing world-building, amazing cast of characters, amazing writing, amazing book!
Nelson Library Catalogue
Goodreads
And finally, here's a moving portrait of positivity and hope…
THE SEVEN GOOD YEARS by Etgar Keret
Known more for his absurdist, magical flash fiction, this is the author's first work of non-fiction and comes in the form of a memoir. It's characteristically layered with his unique & shrewd perception about the world & it's inhabitants, and is a collection of stories drawn from his own personal experiences covering a seven year period in his life – between the birth of his son and the death of his father. Each chapter is as brief & impactful as his works of fiction and a must read if you like your books with heart and soul.
---
Ros
When I was a child, my mother worried that I only read books on horses.
She need not have worried as we now know, getting a child into reading can be very dependent on the child's interest in the subject matter.
For most of my adult life I have preferred to read literature as I have never liked predictable endings. I have also preferred to be able to believe that what is in the book could actually happen.
However in the last two years I find myself leaning towards Fantasy. Perhaps the real world is getting a little too unpredictable.
For my list of favourite books I am going to be a bit greedy and include two series.
Game of Thrones by George RR Martin – particularly the first three books. I love the intense characterisation and the description of scenery and costume shows a high level of research.
Nelson Library Catalogue
Goodreads
The Neapolitan novels by Elena Ferrante – follows the volatile relationship between two small girls in 1950s Naples through to old age. Not always happy, but beautifully written.
Nelson Library Catalogue
Goodreads
A little life by Hanya Yanagihara – not a series but nonetheless a big book. Follows the lives of four young men flatting in New York. Not a comfortable read. Often painful, and a searing portrayal of friendship and unconditional love.
Nelson Library Catalogue
Goodreads
Mrs. Fytton's country life by Mavis Cheek – a feminist, but very humorous story of a woman scorned. This is a book I didn't want to finish. I didn't want to leave it and come back to the real world.
My all-time favourite book is non-fiction.
Sapiens by Yuval Noah Harari – absolutely the best way to learn the history of humans by an incredible man. He manages to provide an unbiased and interesting commentary all the way through. We will need an update.
Nelson Library Catalogue
Goodreads
---
Sharmaine
When I was young, I was the child who tore through books, including series such as the Narnia series, Anne of Green Gables and Emily of New Moon, Wild Magic by Tamora Pierce, Goosebumps and Animorphs. I particularly liked to immerse myself into series of books that seemed to just go on and on, so I would never (in theory) have to emerge from them. I hated starting a book, engaging with a unique world and then having to leave it too soon – and I hated reading the last book of a series. While Wheel of Time by Robert Jordan was my favourite series as a teenager, I put off reading the final three books for years.
However the books I tend to go back to again and again tend to be simpler stand alone books, often featuring a love story or life lessons / experiences in our own world, as they are the comfort reads I turn back to when I am going through a difficult time, and therefore books I have read over and over. They tend to remind me that, whatever I'm going through, I'm not as alone as I feel. During the stretches of time when I was relentlessly single, they also reminded me that love did exist and could happen, and that we don't need to be perfect to be loved.
1. The Wheel of Time – Robert Jordan
'Almost dead yesterday, maybe dead tomorrow, but alive, gloriously alive, today.'
2. Women who run with the wolves – Clarissa Pinkola Estés
'Go out in the woods, go out. If you don't go out in the woods nothing will ever happen and your life will never begin.'
3. Rosie Little's Cautionary Tales for Girls by Danielle Wood
'Well, I thought. I had excelled myself this time. Within a matter of days I had bruised my heart and lost my job, however unlovely the job. Was this how it was to be for me? Instead of learning to make fewer mistakes, I would simply rake them up more quickly?'
4. Things without a Name – Joanne Fedler
'"He say, 'Maria, you are nove dita perfette.' Perfect. As if that is how I was meant. For love, you get one chance. You must concentrate. Sometimes love looks funny. Like this," she said, holding up her hand-less-one-finger.'
5. Heart's Blood – Juliet Marillier
'I found it difficult to take my eyes from him. There was an odd beauty in his isolation and his sadness, like that of a forlorn prince ensorcelled by a wicked enchantress, or a traveller lost forever in a world far from home.'
---
VICKY
Hi, my name is Vicky and I have been working at the Nelson Public Libraries for over 10 years, time has flown!
I have always loved books, not a prerequisite for the job, but it certainly feels like being a kid in a candy store for us when we are at work!
As a child I read anything I could get my hands on, comics, National Geographics, Readers Digest, school library books, old books found in discarded shacks, lucky book club… you name it. I even read MacBeth for my sister as she wasn't enjoying her compulsory read for English… when I was still in primary school. I'm not sure that I understood it all at the time…
Working at the library means a huge range of genre's and incredible books pass through our hands daily, books I may not otherwise notice on our shelves. I always take a pile of books to enjoy at home, fiction, non-fiction, magazines, DVD's and CD's… yes I am old school technology and I love it! The range at the library is incredible, it is well worth checking them all out! National Geo magazine online is pretty spectacular too!
My favourite books of all time seem to be historical or fantasy based. Books that take you on a journey with a great character that I can relate to and/or have a strong love of the environment and nature. It was hard to just pick five favourites for this, I would also recommend Maurice Gee for youth reads. I loved him as a child, and I still do now. A great Nelson author I can't recommend highly enough. In no particular order, here are some of my all time favourites:
1 Clan of the Cave Bear – Jean Auel
2 The Giver of Stars – Jojo Moyes
3 The Silvani series – The Greening – Belinda Mellor (now living in the Tasman area and writing book no. 3)
4 Sevenwaters series – Daughter of the Forest – Juliet Marillier (anything by this talented author is the most incredible read… Dunedin author)
5 The Kabul Beauty School – Deborah Rodriguez (anything by this author is well worth reading. This book is non-fiction, but she also writes Fiction based on her experiences in Afghanistan and Mexico).
Jodie
As a child I had a reading diet of anything-I-could-get-my-hands–on, which from my parents and grandparents bookshelves meant every novel written by Agatha Christie and Louis L'Amour, a few Dickens, the Children's Encyclopaedia Britannica, and Jonathan Livingstone Seagull. All of which I still hold dear.
John Wyndham's books steered me in the direction of Fantasy and Science Fiction as a young adult, and I still have a love of what I prefer to term Speculative Fiction, finding it fascinating to explore the different possibilities of how we could live. Ursula Le Guin and Octavia Butler are two of my favourites in this genre. For similar reasons I love to read journals and essays, and books that feature voices from other times and/or places, voices that may be far outside my own experience– writers like Jane Austen, Willa Cather and Miriam Toews.
It's very hard to choose but here are 5 of my favourites from a few different genres that will always have a place on my bookshelf:
Mrs. Dalloway by Virginia Woolf. I recently re-read this and it blew me away all over again.
The Book of the New Sun by Gene Wolfe. Strangely, weirdly, uniquely good.
As I Crossed a Bridge of Dreams: Recollections of a Woman in Eleventh Century Japan by Lady Sarashina. A small and haunting gem.
Boswell's London Journal 1762-1763.
A very accessible, lively, witty (and occasionally pretty bawdy) account of the 22-year-old Boswell's initiation into London life.
The Heart is a Lonely Hunter by Carson McCullers.
This classic coming of age novel is so very lovely and sad.
Bibliophile: An Illustrated Miscellany.
Six is cheating a little, but I think all homes would benefit from having this gorgeous celebration of books.
---
Gina
Hi, I'm Gina. I've read my way around lots of different types of books, but I mostly bounce around between three genres, Fantasy, Science Fiction and Thrillers, depending on my mood. I read for escapism not reality, so nothing too graphic or full of gore. I get that on the news. I like plot twists and turns but ultimately happy endings. As I'm writing this during lockdown, I thought that I'd pick some e-books that I've enjoyed.
This has to be the ultimate 'survive solitude and keep positive' book.
Innkeeper Chronicles by Ilona Andrews
Light and enjoyable fantasies about an innkeeper who looks after aliens stopping over on earth.
The Vagrant by Peter Newman
There's a lot to be said for enjoying a book where the main character doesn't talk and the humorous sidekick is a goat. Having said that, this is not a funny book, but a well-written fantasy revolving around a journey set in a wasteland.
The Nevernight Chronicles by Jay Kristoff
A fantasy trilogy about a ruthless young assassin on her journey for revenge – with a very sarcastic and foul-mouthed narrator. When you find yourself happily reading the footnotes, you know you've got a hit on your hands. Definitely R18. (The first e-book in the series is on order)
The Ringmaster by Vanda Symon
I know that I said escapism, but I very much enjoyed a plot which included a murder in Dunedin's Botanic Gardens and an escaped elephant running riot down Andersons Bay Road.
---
Diana
Spending some time reflecting on which have been my favourite (or most memorable) books, I realise my preferences have been quite macabre from an early age. Over time my tastes have become a little more mellow and diverse thank goodness.
My early recollections of books that had the most impact were writers like Edgar Allan Poe and Stephen King. My favourite of Poe's works were 'The Tell-Tale Heart' which related to murder and the onset of guilt and insanity and 'The Pit and the Pendulum' which regaled the story of torture of a prisoner during the Spanish Inquisition. Both of these were terrifying and mesmerising at the same time.
The first book that sparked my love affair with reading was 'The Dead Zone' by Stephen King. This is by no means one of his bestselling novels but it had such an effect on me at the time that I read nearly everything he wrote for years afterwards. Having re-read it recently it was a little disappointing but the first time around I was hooked.
Another phase was a trip to South America where writers Gabriel Garcia Marquez, Isabel Allende and very early Louis De Bernieres were totally captivating and wonderful.
Here are a few of my favourites that come to mind at this moment:
The Pit and the Pendulum – Edgar Allan Poe
The Razor's Edge – W Somerset Maugham
Wild Swans – Jung Chang
The House of the Spirits – Isabelle Allende
Slightly more recently…
The First Fifteen Lives of Harry August – Claire North
Eleanor and Park – Rainbow Rowell (Young Adult)
All the Light We Cannot See – Anthony Doerr
---
Debbie
I'm Debbie and I've worked at Nelson Public Libraries for four years.
I enjoy books about people – emotional reads and I might just admit to being a fan of that much maligned genre Chick-lit. Real life has enough challenges so I love to escape into a world of happy endings, and to this end I'm a fan of authors like : Carole Matthews, Katie Fforde, and New Zealander Sarah Kate Lynch.
When I'm tired of escapism and want something a little more 'realistic' and perhaps emotionally and intellectually rewarding, I enjoy general fiction – again about people. Over the last couple of years I've read a few books that examine the link between objects and our personal stories or biographies and this concept fascinates me. These have included two novels by Viola Shipman The Charm Bracelet, and The Recipe Box; Ella Giffin's The Memory Shop, and The Lost Flowers of Alice Hart by Holly Ringland. This isn't a genre in itself or even a category, but perhaps it could be!
Thinking back to those landmark books –ones that have been so significant that you'll never forget them, or that have changed you – my list includes:
Wuthering Heights by Emily Bronte I love this tragic, and dark story – it has such energy of emotion and is, of course, beautifully written.
Love Story by Eric Segal, plus another of his works, The Class. Love Story is also beautifully written – it's such a joy to read.
Little Women by Louisa May Alcott. Such a favourite! And I've also enjoyed many of the movies and a recent modern adaptation – a sort of Little Women for the 2010s – The Spring Girls by Anna Todd
To Kill a Mockingbird by Harper Lee.
Gone with the Wind by Margaret Mitchell. When I was younger I loved Scarlet, but having seen a little more of life I can now appreciate the qualities of Melanie. Again, this is a story with such passion and energy – even if Scarlet is misguided most of the time.
I Never Promised You a Rose Garden by Joanne Greenberg, written under the pen name of Hannah Green. This story looks at the internal life of a young woman suffering from schizophrenia and is an interesting snapshot of when the internal world overwhelms the external. Great reading.
On a similar note Janet Frame's Owls Do Cry explores mental illness and again makes it to my Landmark list. So do Frame's own autobiographical novels – and especially the first, To the Is-land.
One Day in the Life of Ivan Denisovich by Alexandr Solzhenitsyn. I had to read this at High School, and it was one of those books that somehow change you – this awful story of life in a concentration camp is so compelling.
Anna Karenina by Leo Tolstoy. Well worth the work of actually reading it. There have also been some wonderful movie representations of the story.
---
Nicola N
When I was about 9 or 10 I used to hide behind an armchair in the living room and find a good book to read from my parents bookshelf.
I discovered Laurens van der Post, Charles Dickens, Charles Darwin, Ernest Hemingway and William Shakespeare to name but a few.
These days I prefer a well-written thriller, an interesting biography or perhaps a travel book oh, and definitely recipe books!
I have been enjoying Icelandic thrillers (having spent some years living in that bleak environment!) – Yrsa Sigurðardottir is a good exponent of these.
And my latest pleasure is listening to an audiobook I downloaded from Libby – 'Becoming' written and read by Michelle Obama.
There are some good things about being in Lockdown!!
---
Clare
I've always read lots of books, I guess I like escaping into another world without having to physically go anywhere! It started with The Faraway Tree, The Magicians Nephew, Little Women, and Little House on the Prairie and went on from there!
Books that I have loved more recently are:
Warlight. Michael Ondaatje
View on the Catalogue
View on Goodreads
Edwin and Matilda. Laurence Fearnley
View on the Catalogue
View on Goodreads
Girl, Woman, Other. Bernardine Evaristo
View on the Catalogue
View on Goodreads
The Wish Child. Catherine Chidgey
View on the Catalogue
View on Goodreads
White Teeth. Zadie Smith
View on the Catalogue
View on Goodreads
When I consider these books as a group I would have to say that all these books examine the intimate details of people's lives and connect those details to wider social issues. The books are all written beautifully, a couple of them especially dear to me because of the starkness and space in the writing.
---
Jillian
I am old fashioned enough to enjoy a well-written heartbreaker story as well as a good suspense mystery….but….no gory explicit rants please. I love books that paint a picture of the times such as the war time; early twenties when fashion for the "well-to-do" was simple lines and elegant; just far enough into the past that reality is seen as just beyond the horizon.
My favourite authors are JD Robb, Nora Roberts, Amanda Quick, Jayne Ann Krentz; Kerry Greenwood, Katie Flynn, Nadine Dorries and Linda Howard.
My favourite reads over this lockdown period have been:
The Titanic Sisters by Patricia Falvey
View on the Catalogue
View on Goodreads
Liverpool Daughter by Katie Flynn
View on the Catalogue
View on Goodreads
The Velvet Ribbon by Nadine Dorries
View on the Catalogue
View on Goodreads
A Ration Book Childhood by Jean Fullerton
View on the Catalogue
View on Goodreads
The Sisters of Auschwitz : the true story of two Jewish sisters' resistance in the heart of Nazi territory by Roxane van Iperen
View on the Catalogue
View on Goodreads
---
Duncan
I have been working at Elmer Turner Library for the past 5 months as a Safety Officer; which also includes Library Assistant duties.
Most of my reading tends to fall into two camps; what I think of as "Lollie" reading which is mostly mystery/murder mystery/magical fiction and science-based interest books and magazines, mainly on health/diet, meditation, climate change, evolution, geology etc.
Books I have read over the past month include the following:-
"Rivers of London" by Ben Aaronovitch. A magical murder mystery novel set in an alternate London.
View on the Catalogue
View on Goodreads
"Midnight at the Bright Ideas Bookstore" by Matthew Sullivan. A bookstore mystery with secret messages.
View on the Catalogue
View on Goodreads
"Dust" by Patricia Cornwell. The first of hers I have read, very detailed, intricately woven story about a very disturbed, nasty killer and his pursuers.
View on the Catalogue
View on Goodreads
"The Fate of the Species" Why the human race may cause it's own extinction and how we can stop it by Fred Guteryl. A scientific-based discussion on possible causes of (human) extinction covering super viruses, climatology, synthetic biology and computer science with suggested ways around/out of the problems our current society has run into in the past 50 years or so.
View on the Catalogue
View on Goodreads
"Easy Vegan" by Sue Quinn. I like this vegan cook book in particular as it details recipes and preparation for plant based alternatives for basics such as milks, butter, mayo, pastry etc and has a great range of interesting salads.
View on the Catalogue
View on Goodreads
Plus a bunch of New Scientist Magazines … always full of interesting things happening in the world and new discoveries about our amazing planet and the solar system we are part of.
---
Kate M
Until recently I worked in a University Library, so I have a penchant for non-fiction. However, since joining Nelson Public Libraries and seeing all the great fiction pass by under my nose, I have to try and up my fiction game! These are some of my favourite titles from my bookshelf, representing the types of books I love.
The True History of Chocolate by Sophie D. Coe and Michael D. Coe
Yum, chocolate! Yay, history! One of the best books devoting its attention to one commodity e.g. Cod or Nathaniel's Nutmeg. Written by anthropologists, it's scholarly yet accessible and covers chocolate's origins in prehistoric Mexico through to its status as a modern global commodity.
A Short History of Nearly Everything by Bill Bryson
No one makes science accessible like Bill Bryson, with his humorous style and interesting anecdotes. I'm enjoying his latest book The Body right now, but can't go past his classic "travelogue of science" to dip into when I want to know about life, the universe and everything.
Circe by Madeline Miller
Everything I love – classics, Greek mythology and women's stories – all rolled into one lyrical re-telling of the story of witch/goddess Circe.
The Big Sleep by Raymond Chandler
I'm a big fan of classic detective novels and first thought I'd include a Dorothy L. Sayers or an Agatha Christie – but The Big Sleep, with its fabulous witty one-liners and California noir setting jumped out at me. Well worth a read (and watch the Bogart/Bacall movie too!).
The Goblin Emperor by Katherine Addison
I was a big reader of epic fantasy as a teenager and this recent standalone novel brought me back to the genre. It's an unusual and positive coming of age story, where the likeable main character navigates political intrigue with integrity. Includes heaps of intricate fantasy naming conventions for the nerds among us!
---
Request a quote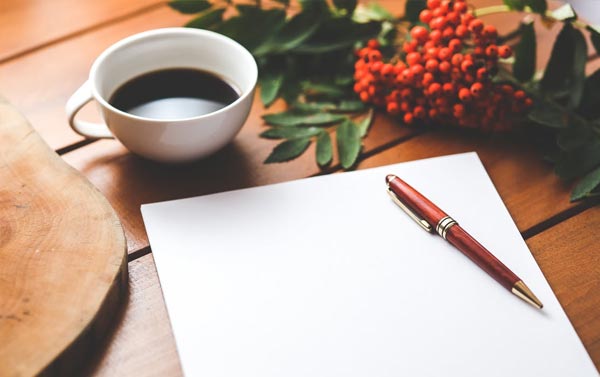 Setup a Consultation
Call us on +64 (3) 546 5615
or click here to contact us and meet in Nelson.
Web Design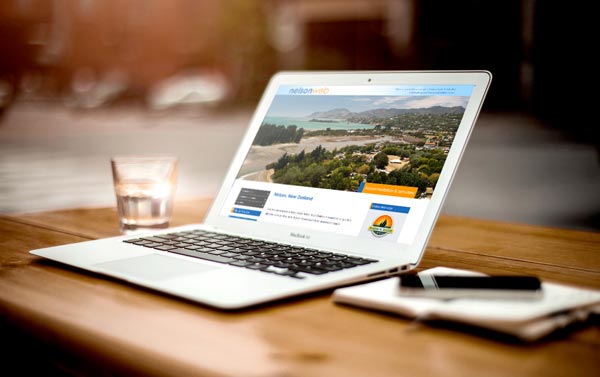 We'd love to build your new website
Elegant and effective web design. Talk to us about the kind of web design you want and need.
CMS websites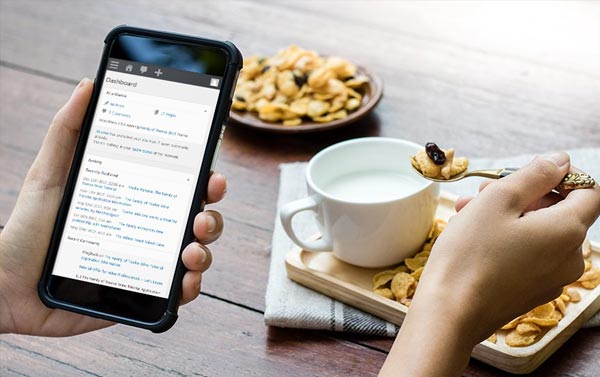 Content Management Systems and CMS
A Content Management System (or CMS) website allows you to easily update your site yourself.